Summary: Questions can be scheduled to be sent by email to a group of users at the frequency you specify.
You can schedule any question to be sent to a group of users at specific time intervals. This can be done from the explore page for any question you type
Scheduling a question:
To schedule a question:
1- Open the explore page and type any question. Alternatively, you can open any of your saved questions in the questions list page
2- In the explore page click on the (…) menu and select "Schedule question"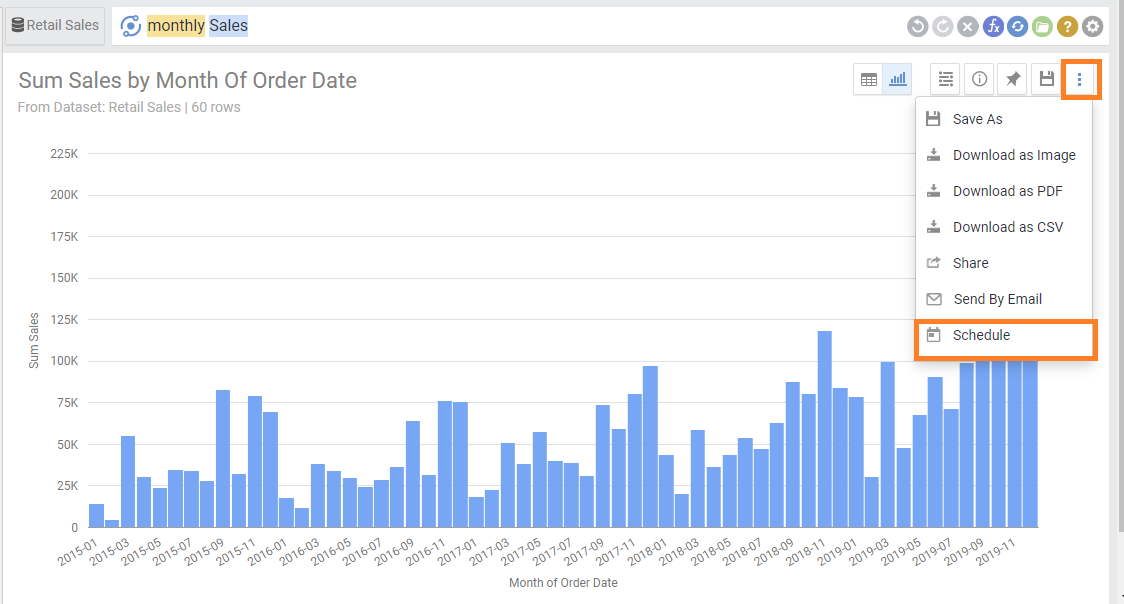 4- Set the values for your schedule as below:
Start date: The first date on which you want your schedule to run.
Schedule frequency: Choose the interval on which you would like your schedule to run. This can be as frequent as 1 hour.
Schedule Days: Choose the days on which you would like your schedule to run. This is only available to set for hourly or daily schedules.
Email Subject: Type the email subject
Email Body: Type the contents of the email.
Type: This is the type of the attachment which will contain the chart. It can be either PDF or CSV or Image.
Recipients: choose from the drop down list the users or groups who will receive the question schedule
Schedule Status: You can setup the schedule but keep it disabled for the time being by checking on the "Disable Schedule" checkbox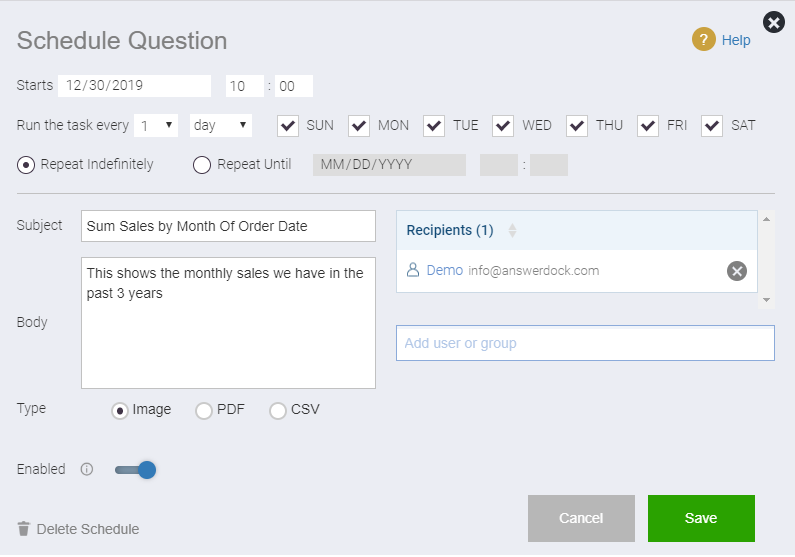 5- Click on "Save" to save you schedule details.
Deleting a Question Schedule:
To delete a question schedule, do the following:
1- Open the question from the saved questions list page from the top header link "My Questions"
2- Click on the question for which you want to delete the schedule
3- Click on the three dot menu on the top right, and select "Schedule question"
4- Click "Delete Schedule" at the bottom of the page